One Day Wellness Progam at Mt Wellington
One Day Wellness Progam at Mt Wellington
Join us for a day of hiking and activities focused on helping you get the best out of life.
This activity will be held at Mt Wellington in Hobart and will start at 9am. Those joining us for the day will be met by our psychologist and exercise physiologist before embarking on a gradual downhill track leading to the Junction Hut Chalet where we will enjoy lunch before departing on our return journey. Throughout the day you will have the opportunity to participate in some group sessions covering topics like persistent pain, and sharing strategies to manage your mental health.
You don't need to have any prior experience to join. We ask that you bring along some water, appropriate clothing and shoes and sun protection.
This activity is available to inducted Mates4Mates members. This activity will be limited to a maximum of 15 people so if you would like to take part in this activity, you must complete an expression of interest form.

If you are not an inducted Mates4Mates member and would like to take part, simply complete your Mates4Mates application online and our team will be in touch soon

Important note:

We ask that anyone who is unwell or displaying flu-like symptoms remain at home for the safety of all Mates and staff members.

All face-to-face Mates4Mates activities will require you to:
Follow social distancing guidelines of 1.5m, maintain good hand hygiene and follow instructions provided to you

Complete a health declaration upon arrival or prior to arrival as per the Government guidelines
We are proud to provide this program as a Supporting our Veterans – COVID-19 grant recipient. We would like to acknowledge the support from the Tasmanian Government.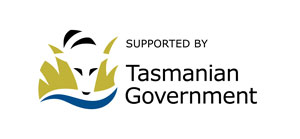 The Details
When:
Friday 30 October
9am-4pm
Location:
Hobart
Tasmania
Mt Wellington

Eligibility:
Inducted Mate4Mates members