With mates behind you, there's power to move forward.
At Mates4Mates, veterans and their families can find a way forward from service-related injuries. We understand the challenges they face and provide support proven to make a real difference.
How we can help
Four ways we are actively changing lives
Our Impact
We're changing lives, one connection at a time. We're here to provide support, rehabilitation and hope to people who serve, and their families. We have over 5,600 registered Mates and family members and in 2020 provided:
23,000+ Face-to-face contacts nationally

4,038 Psychology appointments

2,269 Exercise physiology sessions
More on our organisation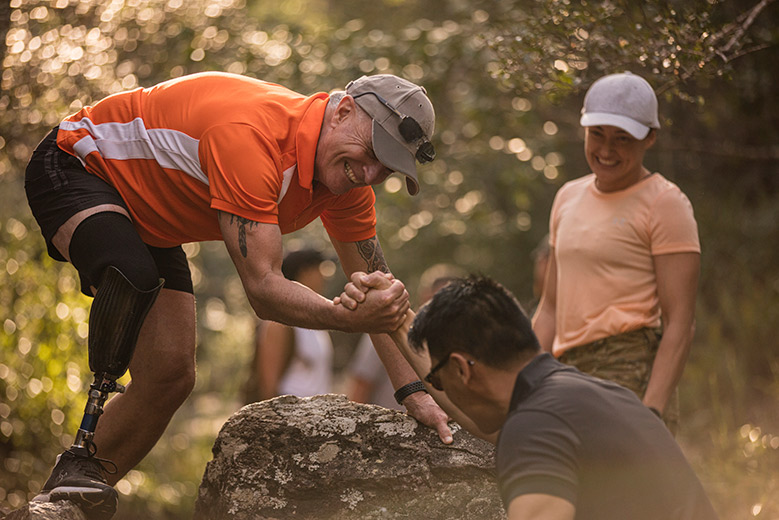 Help us build a life-changing community.
We need your help to provide veterans and their families impacted by service with opportunities to build self-confidence and develop deeper social connections.
Find out how