Stand with veterans and their families impacted by service.
This April, donate to Mates4Mates and stand with us.
Donate today
Four ways we are actively changing lives
Our Impact
We're changing lives, one connection at a time. We're here to provide support, rehabilitation and hope to people who serve, and their families. We have over 5,600 registered Mates and family members and in 2020 provided:
23,000+ Face-to-face contacts nationally

4,038 Psychology appointments

2,269 Exercise physiology sessions
More on our organisation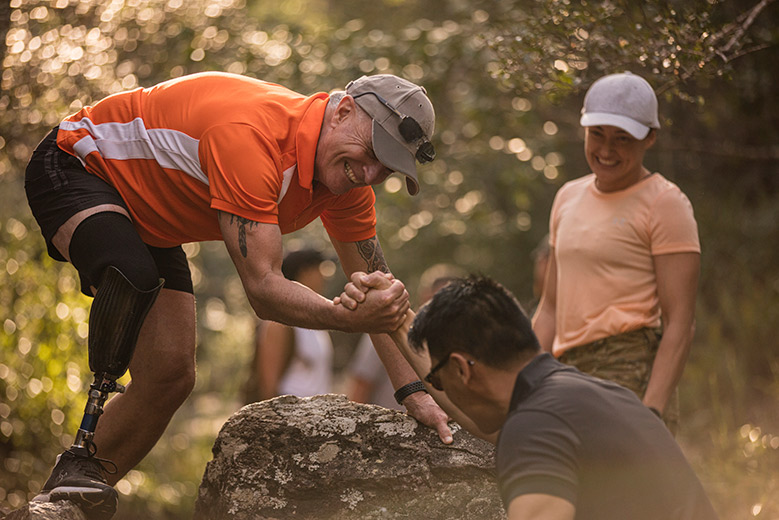 Stand with us and fundraise this April
We stand with all veterans and families impacted by service. This April, fundraise for Mates4Mates and stand with them too. It's so easy to get involved. Simply choose an activity or create your own.
Register today